The organisational system being examined for its leadership needs and provision is very different from the personal leadership skills, training and development needs of individual leaders and managers to assist them with their job and career. The system's needs are also examined in a very different way. Also, note that the boundary of a 'system' may extend beyond a particular company/employer.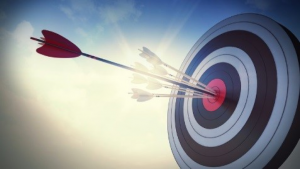 Image credit eLearning Industry
Specifically, we:
1. Research, examine and advise on corporate leadership strategies and practice, and propose improvements that are applied and managed, both in general contexts and in specific client work instances.
2. Provide tomorrow's perspectives, insights and solutions and make available resources to assist the application of the systemic approach to the practical improvement of corporate and collective organisation leadership.
3. Provide a meeting place for a community of like-minded thinkers, managers, developers, educators, researchers, coaches and consultants who are interested in the challenge of improving leadership in socially complex organisational contexts.
4. Provide a web-based portal for those wishing to share their interest and expertise in systemic leadership, and expand the market for the use of the systemic leadership model as the default option for leadership interventions.
5. Conduct enquiries into instances of systemic failure, examine for lessons, and propose remedial action.
6. Foster a leadership culture in which the exercise of individual acts of leadership and personal expression is enabled by loosening the ties of hierarchical power, by challenging dysfunctional rules, protocols and processes, and by reducing bureaucracy.
7. Offer mentoring and coaching support and advice at senior executive levels in applying the systemic leadership model.
If your professional work is sympathetic with the aims and purpose of the Institute, please get in touch. We would love to hear from you.
Copyright information
Please note that all material and pages on this website is the copyright of The Institute for Systemic Leadership. It may be printed, reproduced and used for personal study, educational and business purposes without seeking further express permission, provided that it is correctly attributed to the Institute.
The Institute's permission must be sought where the material is intended for republication for wider dissemination.
Copies of the Institute's material in these website pages may not be sold by third parties for commercial gain.