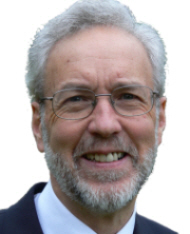 Several book chapter contributions
Professor William Tate
D.Prof, MA, FCIPD, FRSA, MCMI
Professor Tate is a corporate leadership strategist, consultant, mentor, writer, researcher, speaker and teacher. Until 1991 he was British Airways' Head of Human Resources Strategy & Planning, following which he established Prometheus Consulting, specialising in leadership, organisation development, change and learning.
In 2021, Dr Tate (Bill) became Visiting Professor at De Montfort University, Leicester, United Kingdom.  He is a Visiting Fellow in Leadership at City University's Cass Business School, and past visiting member of faculty on the school's Executive MBA programme, teaching Strategic HRM, and Business and the Environment. He is also a Fellow at the University of Bedfordshire's Centre for Leadership Innovation and a Fellow at London Metropolitan Business School's Centre for Progressive Leadership. He is a prolific author, with around 40 publications to his name.
He has written eight books and contributed chapters in three more, plus numerous articles, case studies, guides, booklets and videos, and has delivered papers at various conferences. In the mid-1980s Bill worked with Professor W Warner Burke and a group of American organisation consultants on the British Airways turnaround. During this period he was awarded a scholarship to study for a Master's degree in Organisation Development at Loyola University of Chicago under the direction of Professor Gerard Egan.
His move away from mainstream HR to more organisational and strategic interests increasingly took on a systems thinking perspective and embraced complexity science. In 2011 Bill completed a Doctorate in Professional Studies by Public Works (DProf), researching systemic leadership, awarded by Middlesex University's Institute for Work Based Learning.
Jo McHale
MPhil CPsychol Certified trainer of Nonviolent Communication
Jo is an experienced relationship and communications coach, facilitator and mediator with a systemic focus. Her skills lie in enabling people to hear one another at a deep level and to find ways forward that work for all parties. She draws on the principles and ethos of Nonviolent Communication coupled with tools from Organisation and Relationship System coaching (ORSC).
She is a Chartered Psychologist with decades of practice in creating learning experiences that lead people into new territories.
Besides being Bill's partner and her involvement in Institute projects, Jo also runs her own business, Talking Truly.
Relationship and communication coach
We can be found at Jumps House, Jumps Road, Churt, Surrey GU10 2LB
Who we work with
Here are friends and colleagues with whom we are mutually supportive. Their values and ways of thinking and practising systemically accord with our own principles and beliefs. We are pleased to thank and champion them here. Each entry is short, with more information and contact details available by clicking the 'MORE' button.