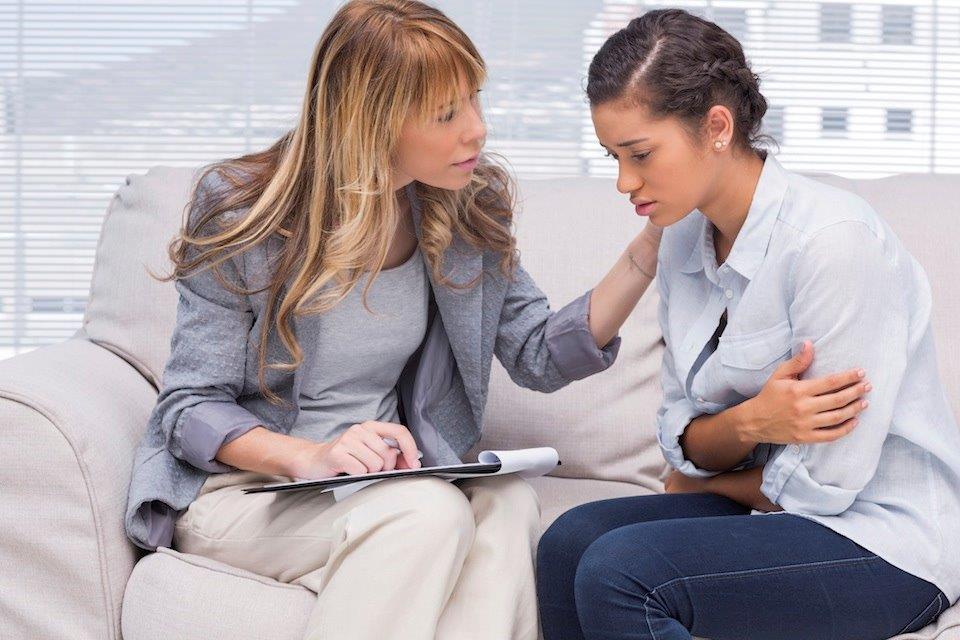 Image credit Guidelineshealth.com
Leadership Statement for Frontline
Frontline is a Government-supported leadership development programme designed to attract high-calibre graduates from top universities into a career in children's social care, beginning with a two-year programme of learning and placements. Leadership is one of the core themes studied, in which Bill Tate has played a role.
One of Bill's other assignments in this contract has been to research and write a Leadership Statement as a contribution to the Frontline organisation's policy, image and marketing, as well as its own and its participants' learning and practice. The draft document was then edited by the client to address matters of the balance of responsibility between individuals' personal leadership versus concern for their employing organisations' performance, context and collective and systemic leadership. The issue facing the author and the Frontline organisation is that the latter has no OD responsibility for intervening directly in local authorities to improve either their children's social care or their leadership.
Here is the published leadership statement:
 FRONTLINE LEADERSHIP – THE WAY WE DO THINGS HERE
Frontline is a charity, launched in 2013, with a mission to transform the lives of vulnerable children by recruiting and developing outstanding individuals to be leaders in social work and broader society. 
The theme of leadership lies at the heart of Frontline's ethos. Leadership influences who we recruit onto our innovative programmes. It determines how we teach, coach and assess our participants. It influences their roles and how we expect them to perform. It shapes the outcomes we seek from the local authority teams they join. And beyond that we see leadership as a driving force in participants' lives wherever their journey takes them.
This document has something to say to more than just the Frontline participants themselves. Our beliefs about leadership are for all who come into contact with our programme. They infect the Frontline organisation itself and how it projects its own leadership contribution in society. It is in this broadest sense that we describe the work in which Frontline engages as 'leadership intervention'. 
We hope this claim is not too grand; the best leadership combines humility with determined purpose. Rather, it is a stiff test for Frontline to live up to and be judged by. While we are confident about the solid base that underpins this document, we welcome readers' reflections on what we are saying. We hope to promote dialogue and engage in discussion with those interested in our ideas about leadership in children's social work and society in general.
Josh MacAlister, Chief Executive
1. Frontline develops outstanding individuals to be leaders in social work and broader society. This remains a high priority as in spite of many strong initiatives, examples of poor performance in children's social work remain. We aim to positively impact children and families' lives, by shifting society's perceptions of social work, selecting people through rigorous methods, promoting a model of social work that helps families change and building a network of skilled social workers and leaders.
2. The principles of great leadership are inherent in what we do and run like a thread through all Frontline activity. Leadership informs how our programmes are designed and delivered and how participants are selected, taught, coached and observed
3. This document concentrates on our view of leadership and how this fits within social work. We also consider the impact that effective leadership has on relationships and organisational culture. We intend it to inform the work of those involved with Frontline, including participants, Consultant Social Workers, staff, applicants, coaches and partner organisations.
DEFINING LEADERSHIP
There is much debate and little agreement on a single definition of leadership, the quotes below provide examples which align with Frontline's position:
"I suppose leadership at one time meant muscles; but today it means getting along with people."

Mahatma Gandhi 
"I am fundamentally an optimist. Whether that comes from nature or nurture, I cannot say.  Part of being an optimist is keeping one's head pointed toward the sun, one's feet moving forward."
Nelson Mandela  
"We cannot change what we are not aware of, and once we are aware, we cannot help but change."
Sheryl Sandberg
"Leadership and learning are indispensable to each other."
John F. Kennedy
4. Leadership activity is not the responsibility of individuals acting alone. Leadership is a social activity and is conducted through relationships, it is therefore dependent on the quality and connection of those relationships. Leadership is intrinsic in all interactions – between families, colleagues and peers from other agencies, and with organisational elements such as policies, protocols and culture. It is the tone of these interactions, which determine the leadership culture.
5. Leadership is not anyone's sole responsibility and acts of leadership invariably have their origins in the values, beliefs and aims of individuals.
6. It is our strong belief that leadership can exist anywhere. Leadership in social work is necessary when influencing and empowering and supporting families to change. In management, skilled leadership may take the shape of a supportive, yet challenging coaching conversation. Acts of leadership can be small or large, subtle or overt and understated or ambitious – in each case these acts have the power to affect lasting change.
7. Leadership is often perceived to be inextricably linked with senior managers, yet the notion of authority sitting with one commanding leader single-handedly taking charge, is now less common. In social work relational leadership is vital across an organisation. It is Frontline's view that effective leadership is best enabled when the organisational culture encourages people to challenge, initiate, improve and change. Such cultural cues are reinforced in management as well as by HR policies, processes and approaches to quality assurance.
8. By restricting 'ownership' of leadership to individuals, organisations miss the opportunity for shared accountability. Additionally situating so much responsibility with individuals increases instability, should an individual leave the organisation. Systemic approaches encourage leadership within all individuals working in an organisation from front line and support staff to senior managers, enabling the development of a widely understood and shared leadership culture: "that's the way we do things here".

LEADERSHIP IN SOCIAL WORK
9. We are explicit throughout this statement, and in all our activity, about our aims for those working with Frontline to constructively "disrupt" and challenge within their systems, with the intent of improving those systems. Frontline supports those working in social work to achieve this.
10. It is our view that improvement is always possible, whether this be fundamental change or a more subtle recalibration, in either instance by taking a position that is different, curious or courageous there is the scope to make tomorrow better than today.
11. The challenges within social work are well documented. Social workers are working to transform the lives of children and their families within a national landscape that is undergoing significant change and within organisations that can inadvertently add further challenge. All whilst working within a day-to-day context in which the stakes are frequently uncomfortably high – it is easy to see the need for fresh thinking.
12. The Frontline Organisation works to support the development of social work, and challenge unhelpful attitudes and assumptions, by exploring different approaches to careers in social work and how individuals are best developed. We work closely alongside local authorities (children's services) and at times act as the grit in the oyster by being disruptive and innovative to contribute to the stimulation of an improved social work system.
13. Those working with us are seen as innovators, working to improve the social work offer to vulnerable children and their families. Being perceived this way can feel exposing, risky and daunting. Conversely it is the cumulative effect of individual (and at times subtle) acts of leadership with families and in social work systems, which enable transformational change. The likelihood of positive change increases incrementally as the scale and impact of the Frontline Fellowship grows.
14. The concept of leadership as disruptive innovation is equally applicable within local systems, and wider reforms. Whether disruption takes the shape of radical change or minor local improvement, an element of disturbance to the status quo is inevitable. Leadership means accepting that this is likely to trigger resistance in peers or managers, and courageously going ahead despite this. Taking this position requires a range of capabilities including resilience, self-reflexivity, professional authority, analysis and decision-making and the ability to influence and inspire.
ORGANISATIONAL CONTEXT
15. Participants from Frontline's programmes are encouraged to be confident in exercising their leadership skill to challenge families and their organisations (as appropriate) in their roles. We do not underestimate the varied and powerful ways in which the local authority culture and practices can inhibit people's ability (and impetus) to impact, though we know that even in the most challenging organisational context – great leadership happens. We also recognise the role (that those doing programmes with) The Frontline Organisation can play in influencing this context and are explicit in our expectation that our partner authorities, create and sustain an environment that encourages and supports this.
16. Local authority (children's social care) systems vary widely in many ways: structure; culture of leadership; approach to supervision; communication style and practice framework to name a few. Personal leadership is enabled, or limited, by an organisational system. Whilst those in positions of power can encourage personal leadership, they can also inhibit it. The interplay between leadership and power is relevant. When an organisation privileges hierarchy, it can be difficult for those without hierarchical power to apply their leadership. Even within a less hierarchical organisation, it can take courage for those with less formal power to speak out.
17. In children's social work very little is ultimately controllable. Even so, many social work systems currently reward those who use data and detail in an attempt to manage risk and uncertainty, which can result in social workers and managers trying to maintain control at all times, because they will be held accountable if anything goes wrong. In such an environment it can be difficult to trust others, particularly those with less experience.
18. Though front line staff may have less experience than managers, those at the front line in any organisation are closer to what is happening, have more information about families and are potentially better placed to understand what is needed. When making these judgements we encourage people to assume good intent and draw on their patience and diplomacy. The challenge for participants (starting a career in social work) is to judge how they apply their leadership skill and personal power appropriately with families and in their organisational context, to affect positive change. The challenge for managers is to enable and empower others, rather than striving to maintain personal control. The challenge for organisations is to trust people at all levels and engrain this approach within the fabric of the organisation.
19. Social systems are invariably complex and messy, with more 'wicked' than 'tame' (Keith Grint, Professor of Public Leadership, Warwick University) problems for which solutions are far from simple. System forces are powerful and can result in a temptation to blame the system when things don't work well. Though the system can play a significant part, people – individually and collectively, have the ultimate power, to radically improve systems.
20. Organisations have their own unique systems and the clearer the understanding of these (and their foibles) the easier it becomes for an organisation to develop and grow. System sight is crucial to leadership development and understanding complex relationships and their interdependencies is key to growing leadership skill and improving organisational culture.
CONCLUSION
21. Inherent in effective leadership is the aim and willingness to continue learning and developing, individually and organisationally. We believe strongly that striving to develop by constantly learning, adapting and improving, is everyone's business.
22. We understand the benefits of providing further clarity on our perceptions of the application of leadership. As such we have produced a series of detailed practical guides to accompany this statement. These will outline our ideas and expectations on the ways that Participants, Consultant Social Workers and Frontline staff might apply their leadership skill within their role and remit.
23. Frontline takes a long view on leadership. Our aim is to prepare participants to be effective and influential within social work and in wider society for the benefit of children. Some will seek to apply their leadership in fields beyond social work practice, for example in policy design or in setting up transformative ventures (such as programmes like Pause). When doing so, they will be working as part of a network of thousands of Fellows committed to improving key life outcomes for children at risk of abuse or neglect.
ACKNOWLEGEMENTS
Thanks to all those who contributed to this statement, particularly Dr William Tate of the Institute for Systemic Leadership. Thanks also go to Laurie Martin, Joe Rogers, Steve Goodman as well as the Frontline Leadership Development and Academic Teams and the Frontline Coaching Network. The Frontline Organisation gives permission for this statement to be copied and used widely, fully acknowledging its brand, copyright and authorship.
The document must not be modified except with the express permission of The Frontline Organisation who hold the intellectual property rights.
© Frontline July 2016